Leading Big O.D. Steel seamless pipes supplier in Asia
Big OD seamless pipes are extensively applied for the nuclear device, gas, petrochemical, ship building and boiler industries.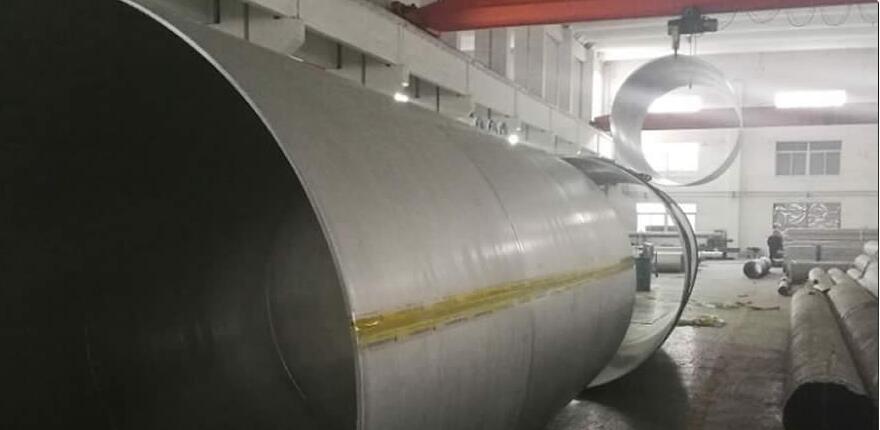 The hot forming process of large diameter seamless pipe is mainly used for the following parts:


Automobile hose: steering pipe, brake pipe, air conditioning pipe, fuel pipe, cooling pipe, cooling hose, heater hose, air filter hose, turbine hose, engineering hydraulic hose; air hose and manifold; hard pipe or fittings such as automobile brake pump, radiator, oil cooler, cylinder; engineering hydraulic hose is mainly used for hydraulic equipment, engineering machinery, mining machinery, hydraulic pipe explosion. Break test, etc. Pressure equipment mechanism, such as cylinder pressure detection, blasting test.


Equipment features:


With pneumatic automatic booster pump, the output pressure can be easily adjusted and controlled.


Advanced technology and reasonable structure design. It has the characteristics of small size, light weight and beautiful appearance.


All bearing parts are international well-known brand standard parts, without welding connection, easy disassembly, high safety factor, long life, easy maintenance;


Compressed air drive, full explosion-proof design;


Start and stop continuously and unrestricted, without adverse effects; Pneumatic piston rings and other pneumatic components do not need to refuel in the working state, saving operating costs and preventing the impact of oil pollution on the environment;


It is easy to be used in automatic control system.


Under any pressures, no energy is consumed and no heat is generated, and there is no danger of sparks and flames.


Linear output of pressure is convenient for manual control.


The large OD seamless tube occupies 65% of the market share of China's boiler industry.